Ms. Nancy Bos
: Homeschool Conference Speaker and Workshop Leader Details
Bos, Nancy

Bellevue, Washington (WA) 98006
United States of America (US)

425-653-5586
nancy@studiobos.com
http://www.NancyBos.net
http://www.studiobos.com
Unknown
Unknown
Singing 101: Five Fundamental Skills Every Singer Should Know
The Teen Girl's Singing Guide: Tips for Making Singing the Focus of Your Life
Prayerful Singing: An Anxious Singer Finds God Through Song
Author: Singing 101: Vocal Basics and Fundamental Singing Skills for All Styles and Abilities
Author: Singing 102
Author: The Teen Girl's Singing Guide: Tips for Making Singing the Focus of Your Life
Author: Prayerful Singing: An Anxious Singer Finds God Through Song
Singing Teacher
Owner of StudioBos Voice Artistry
World; Pop; Jazz; Folk; Gospel; Rock; Classical; Musical Theatre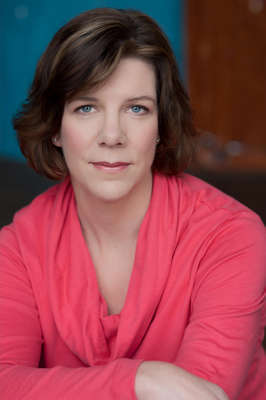 Nancy Bos, independent voice teacher in the Seattle area, has served as adjunct faculty at Cornish College and Seattle Pacific University, and is affiliated with Bellevue College. She is an international clinician in popular contemporary singing styles and musical theater and creator of the CD set, Singing 101: Beginning Voice Lessons and Vocal Workout. Nancy has worked in the recording industry, film, and theater, performed oratorios, toured as a mezzo soloist in Peru, Croatia, and Italy. She sings, plays bass, and keyboards for a contemporary Christian group and a rock cover band.
Nancy is a member of the Northwest Chapter of the Voice Foundation and is the Northwest Regional Governor for NATS. Additionally within NATS, she is the Associate Editor of Inter Nos, has served on several national committees, served as the Western Washington District Governor, and on chapter boards. Nancy is a Distinguished Voice Professional through NYSTA.
11/3/2008 11:44:12 PM
6/22/2017 12:34:41 PM
(click here if map not visible above)
My hope is that this list will assist conference organizers in connecting with Nancy Bos and other workshop leaders and speakers. Furthermore, my desire is to help homeschool workshop leaders and speakers develop relationships with more convention planners and audiences. May your efforts be for the glory of Christ and the strengthening of His saints.
Disclaimer: Balancing the Sword makes no claims about the speakers' faith, ability, materials, etc. This speaker profile information is being provided free of charge. Please click the links and do your own research before issuing an invitation to your conference. Postings are subject to change.
Are you Nancy Bos? Please click your name to login and update your profile.
Click ADD if you want to add a speaker.
2351